Nathan Hale Inn and Conference Center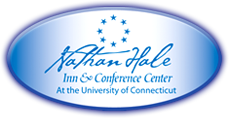 Posted July 16, 2018
R-140417
Line Cook
You bring the dishes that the chef creates to life. The chef relies on you to "get it right" and you take pride in making it happen. The bustle and sometimes intensity of the kitchen energizes you. You understand the importance of staying within budget and know exactly how much to prep. You also understand that cleanliness in the kitchen and safe food handling is key. The kitchen team is tight and you're a valued player. And as a motivated active listener, you're well positioned to learn all things culinary. If you're ready to take your culinary passion to the next level, consider an opportunity as Cook with Interstate.
As a Cook, you will
Carefully and safely prepare food according to chef direction and as ordered by the server, taking care to portion correctly and present appealingly.
Ensure food safety by dating and rotating food containers, safely storing perishables, and maintaining a sanitary work environment.
Check pars for shift use, ensuring that correct amounts are pulled for prep and noting items that need replenishment.
Do your part to stay within budget by taking steps to control food waste, loss and usage.
Fundamentals
A high school education or equivalent education is helpful, with a minimum of one-year food service or related experience required. The ability to operate, maintain and properly clean culinary equipment is expected. This position requires full mobility and the ability to lifting, carrying and pulling up to 40 pounds.
Nathan Hale Inn and Conference Center
100 Room Hotel
Our Hotel
Welcome to the Nathan Hale Inn and Conference Center, located on the historic campus of the top-ranked University of Connecticut in Storrs, and offering visitors a convenient upscale full-service alternative to hotels in Hartford. Set in the heart of campus, the Nathan Hale Inn is the perfect destination for alumni, sports enthusiasts, parents and potential students.

Whether guests are traveling on business or for pleasure, the full-service Nathan Hale Inn is a top choice for hotels in Connecticut. Named after Connecticut's Revolutionary war hero, the Nathan Hale Inn offers sophisticated New England hospitality against a backdrop of rural beauty.

We've got the best full-service choices and premium guest rooms for UConn alumni, guest speakers, visiting parents and Husky fans. Hartford hotels cannot compare to our unique setting and unbeatable location in the heart of historic University of Connecticut Storrs campus.

100 premium guestrooms at the Nathan Hale Inn & Conference Center provide a convenient base of operations for business travelers or families visiting the University of Connecticut's scenic main campus in Storrs. A full array of services includes high speed internet access, two restaurants with lounge, heated indoor pool and spa, and fitness center. UConn cultural and sports events are only steps away.

The Nathan Hale Inn is a picture-perfect place to plan your seminar, wedding, reunion or conference, with a personal conference planner at your service. We offer versatile meeting rooms and our elegant three-season pavilion that accommodates up to 250 and is conveniently located right on campus, something Hartford hotels cannot offer.