Residence Inn Boca Raton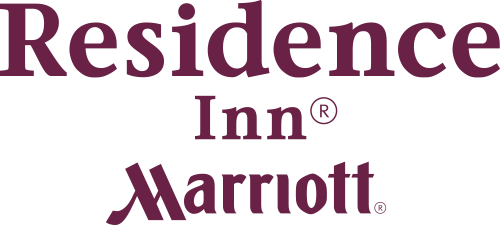 Posted August 30, 2018
R-141443
Front Office Supervisor (Flexible Shifts)
It's all about the people for you. You understand that your department is a critical, often first, touch point for guests. Your expert skill and natural ability to foster relationships ensures that your team's ON it. You're a wiz at juggling schedules. You know the groups and arrival times to staff efficiently, with operational ease top of mind. Fluid communications and accurate timely reporting keep departmental partners informed, enabling smooth operations and increased profitability. Ready to rise? Interstate's Front Office Supervisor position may be the perfect opportunity for your talent to shine and your career to elevate.
As Front Office Supervisor, you will
Oversee the front desk staff to ensure optimal guest experience and smooth front desk operation. Pitching in, you attend to guest needs at the front desk. You know the property layout by heart to ably guide guests and answer questions.
Create an environment where motivated people want to join, learn, do their best, and advance. Oversee a diverse team of motivated desk agents by modeling the way, by training, empowering, and coaching throughout the employment lifecycle.
Keep a pulse on workflow, room status and group activity and effectively communicate info for well informed fellow departments, to increase team efficiency and overall productivity.
Help with security by ensuring cashier reports balance, banks and deposits are verified, and key control is monitored
Provide the highest quality of service to the customer at all times.
Check guests in and out efficiently and in a friendly manner. 
Handle guest mail and messages per established procedures. 
Develop a thorough knowledge of hotel staff, room locations room rates, amenities and selling strategies.
 Take reservation requests efficiently.
Answer switchboard in accordance with standards of proper telephone etiquette. 
Block rooms and handles special requests.
Manage Mobile Guest Requests and make certain all associates are using this correctly and timely.
Monitor room availability and offer AGM and GM assistance in yield management and restrictions.
Handle safe deposits by guests per established procedures. 
Participate in the MOD program and handle guest complains as needed.
Keep lobby and desk area clean and presentable. 
Have a thorough knowledge of emergency and security procedures. 
Offer and properly handle requests for wake up calls.
Know how to clean guestrooms to standards.
Clean back office area as requested by management.
Open and close shift, make cash drops.
Ensure all credit cards, cash and change funds are balanced throughout each shift and proper authorization is obtained at check in and throughout their stay.
Inform management of any guests or systems related complaints or problems.
Own "Guest Voice" responding to all guest alerts in a timely manner and offering apology or compensation as needed.
Communicate with incoming staff and management by logging pertinent information in the pass on log. 
Keep maintenance informed of all maintenance needs.
Track associates mentioned in GSS and Trip Advisor each month. Post weekly scores.
Engage and motivate associates in the 4DX Program. Ensuring scores are improving from our chosen leads.
Pass on guest lost and found inquiries to management or Guest Room Supervisor.
Assist in marketing effort by assisting in sales blitzes.
Must wear proper uniform and nametag at all times in accordance with the Standards of Appearance.
Prepare daily deposits, comparing deposited monies to funds reported at desk, and follow up on any discrepancies.
Complete weekly scheduling based on forecasted occupancy due on each Wednesday of the week.
Assist AGM with A/R
Be able to answer questions that GSRs may have.
Train all new front desk and night audit associates per the AGM's standards.
Must be able to cover any call-off shift as per proper chain of command.
Must have full knowledge of Night Audit procedures
Conduct property walks and bring up issues immediately with management
Oversee the Mix Monday- Wednesday- Mingle with guests and use proactive sales tactics. Communicate with the Gatehouse Supervisor to make certain brand standards are met for each Mix.
Oversee the gift shop in its entirety. Inclusive of ordering products, inventory of products, pricing of products, entering pricing into Fosse.
Following up with associates to be certain each shift is stocking as needed.
Oversee Elite gift bag inventory and make certain they are being completed by each shift.
INTERSAFETY – Designated Property Coach- executing the program each week.
Perform other duties as assigned by management, of which employee is capable. 
Fundamentals
A high school education or equivalent is required, with one to two years' supervisory experience in hospitality or other customer-related position. You must have excellent verbal and written English communication skills, with a second language helpful.  The ability to access, retrieve and leverage info from the hotel property management system is expected. You must also be able to handle cash or credit transactions and have Microsoft Office and Excel proficiency. General office equipment and cash register operation knowledge is expected.
Interstate Hotels & Resorts is an equal opportunity employer. All applicants will be considered for employment without attention to race, color, religion, sex, sexual orientation, gender identity, national origin, veteran or disability status.
Click here and here to navigate to the "EEO is the Law" poster and supplement.
If you need accommodation for any part of the employment process because of a medical condition or disability, please call (703) 387-3830 or email ADA.Assistance@interstatehotels.com with the nature of your accommodation request and include the Hotel location and title of the job opening. Please allow one (1) business day for a reply.
Residence Inn Boca Raton
120 Room Extended Stay
Our Hotel
The Residence Inn by Marriott Boca Raton all-suite hotel specializes in extended stay accommodations conveniently located one mile from the Arvida Park of Commerce and five miles from Lynn University. Guests can start their day with our complimentary breakfast buffet and end it at our free evening social, the Residence Inn Mix®, on a variety of weeknights. Visitors will appreciate our apartment style suites with state of the art Wi-Fi, 20 HD channels, full kitchens featuring stainless steel appliances with granite counter tops, as well as living and sleeping area that are perfect for any extended stay. Our Boca Raton hotel provides easy access to I-95 which gives guests the chance to explore downtown Boca Raton just 10 minutes away. 
525 NW 77th Street
Boca Raton, FL 33487